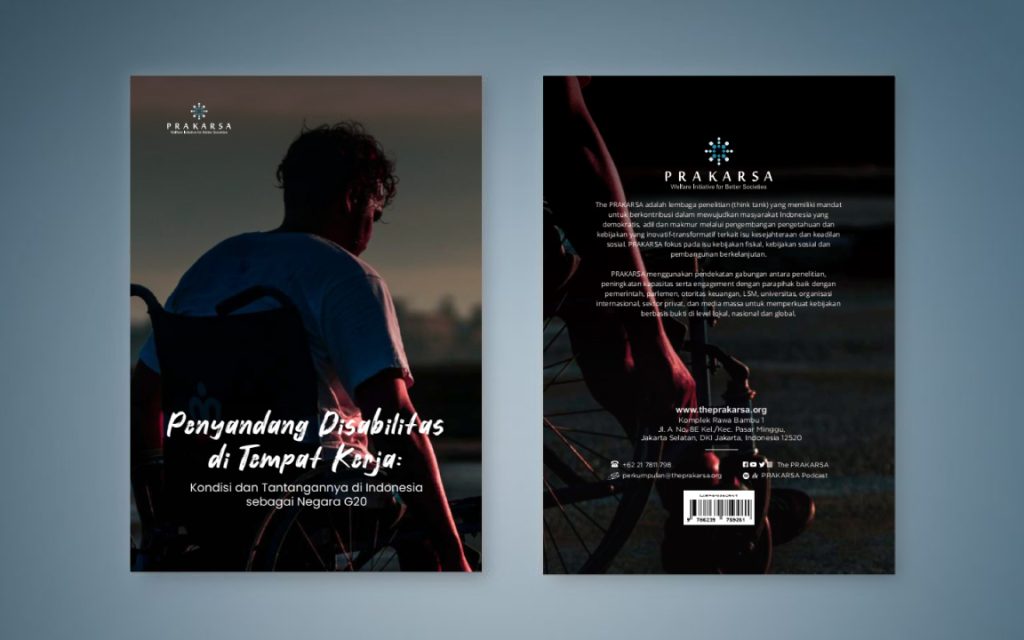 The report that is in your hands right now is a research report that was prepared with sincerity as well as a welcoming document for the upcoming Summit of 20 countries or G20 leaders in Indonesia in November 2022. This report does not only want to invite readers to know the challenges that faced by persons with disabilities in Indonesia but also aims to provide a critical note on "Persons with Disabilities at Work: Conditions and Challenges in Indonesia as a G20 Country". Through this report, we would like to take advantage of the Summit in continuing the mainstreaming of the rights of persons with disabilities. This report is expected to be one of the evidences that can be read directly by the G20 leaders. More importantly, this report is expected to be a source of up-to-date information on how people with disabilities work in the world of work in Indonesia.
Furthermore, this report seeks to promote collective understanding of how and what are the supporting and inhibiting factors for persons with disabilities in obtaining social justice. Human rights and decent work for the entire workforce are key elements of a more inclusive economy and society without exception. Disability policies in the world of work in various countries still face a number of dilemmas and challenges that are closely related to group heterogeneity. Policies are often deadlocked when a one-size-fits-all approach is used. Policies that tend to be generalist with the intention of answering all problems, in the end, actually leave the problem.
This report also offers more intensive support by studying the diversity of contexts and the intersectionality of disability groups. This is expected to encourage the realization of no one left behind. Fulfilling access to work will have implications for supporting conditions such as more inclusive education and infrastructure. Finally, thank you to the PRAKARSA research team and various parties involved in the process of preparing this report. I hope that this report will enrich existing sources of knowledge and provide reinforcement so that every policymaker is fully committed to realizing the supporting conditions and ensuring that existing policies are realized and have an impact.